Woodsville Guaranty Savings Bank is committed to helping you reach your financial goals. We are also committed to helping you find the resources you need when you need a little extra help getting there.
If you need help building or repairing credit, budgeting, personal money management, or debt repayment, or avoiding bankruptcy, foreclosure, or repossession, high quality, confidential help is available.
WGSB partners with the following organizations to provide customized assistance to its customers at no or low cost.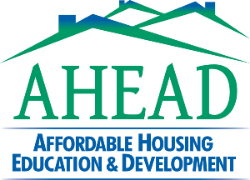 AHEAD is a community-based housing development organization that helps families in Coos and northern Grafton counties repair and build personal assets through credit, savings, and homeownership. AHEAD is dedicated to strengthening families by helping them build and preserve these assets for the future. They understand that stable families, and particularly homeowners, are the backbone of a vital community and that safe, warm affordable homes, family resources, and financial assets are essential tools for strengthening families and communities.
AHEAD provides the following services:

Affordable Housing,




Credit & Budgeting Counseling,




Foreclosure Intervention Counseling, and




Financial Assistance.



Credit and budget counseling services provided by AHEAD include one-on-one counseling, foreclosure intervention counseling, and workshops, including:

"Secrets of Homebuying"




"Extreme Money Makeover"




"Express Money Makeover"




"Extreme Couponing & Grocery Workshop"



For more information about AHEAD, call 603-444-1377 or visit their website at www.homesahead.org.


Green Path (formerly Consumer Credit Counseling Services of NH & VT) is a nationwide, non-profit organization that assists consumers with credit card debt, housing debt, and bankruptcy concerns.
At no charge, WGSB customers can receive unlimited access to:
Personal and family budgeting,




Understanding your personal credit report and how to improve your score,




Personal money management,




Debt repayment,




Avoiding bankruptcy, foreclosure, and repossession,




GreenPath University, an online resource that includes financial education articles, videos, e-courses, games, calculators and more.



Green Path counselors are available to assist you from offices in New Hampshire and Vermont, or by telephone. For more information, or to request service from Green Path, call toll-free 877-337-3399, or visit their website at www.greenpath.com.